Member of the Month for January 2021
Laura Reid from Waimea Toastmaster has a secret recipe for winning speech contests in a virtual setting. With the excitement of the 2021 contest season behind the door, Aaron Robbie, our writer, reached out to Laura and asked for her advice to contestants. Read the article here.
Congratulations, Laura, on your achievements, and thank you for being an inspiration for other members and for your participation in our Member Spotlight.
District 49 Throwback – Robert Cravalho
Last month, we introduced a new section of the newsletter District 49 Throwback with Greg Ching's speech "Beauty is Skin Deep." This month, we are going to reach into the same archive.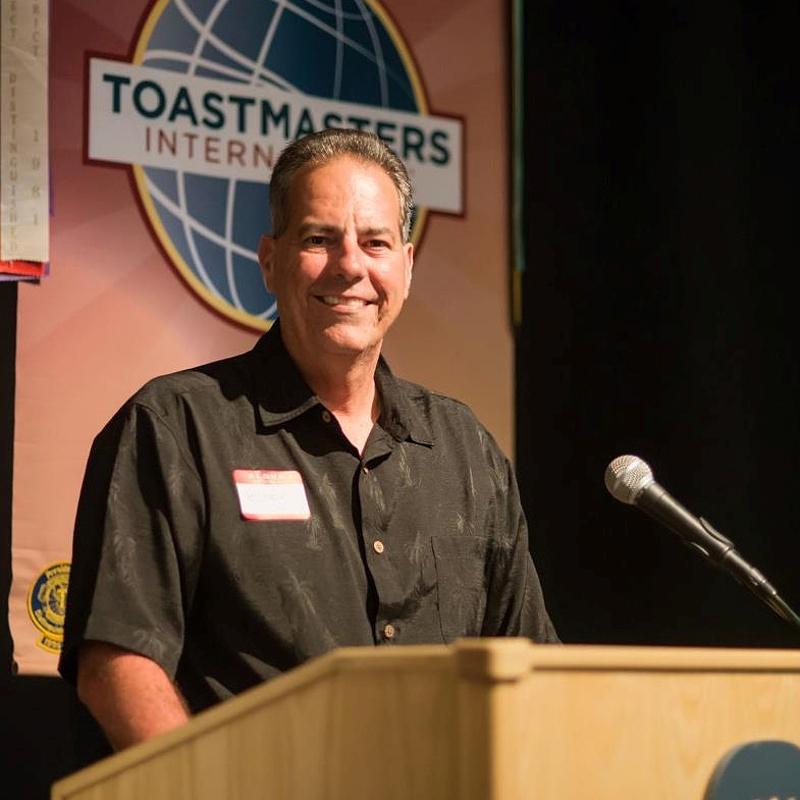 Please enjoy supper funny speech by Robert Cravalho called The Prom Queen from the 2013 District 49 round of Tall Tale Speech Contest. Robert Cravalho, DTM, served as a District Governor in 2013 – 2014, and in 2019, he became Hawaii's first Accredited Speaker, one of the (only) 80+ accredited speakers in the World.
This Book Could Be Yours!
To promote the new newsletter medium, we are announcing a fun incentive. Leave a comment below to get a chance to win this book. Your comment can be an idea you have for us, district leaders, or just one word - "book." As simple as that.
Adam Grant's Think Again: The Power of Knowing What You Don't Know is currently a hot bestseller in several categories of business, self-help, and social psychology books. It just came out on Tuesday, 2/2. Bill and Melinda Gates: "Think Again is a must-read for anyone who wants to create a culture of learning and exploration, whether at home, at work, or at school... In an increasingly divided world, the lessons in this book are more important than ever." Please google more about Adam Grant and this book.
We can't wait to mail it to one lucky, randomly selected winner!
Please note, the comments are done by a Facebook plugin that might be filtered out on corporate networks. If that's the case or you prefer not to connect with your Facebook on this website, you can leave a comment in our Facebook Group here.